JACKET DROP OPERATIONS
Riders for Refugees provide warm clothes to people in need all over Europe. The next jacket collecting campaign will last the whole month of October 2017.
Go to JACKET DROP CALAIS
JACKET DROP CALAIS
Calais has been in the heart of the refugee crisis for a while now. It's naturally that it became the first focused destination for riders to give their extra warm clothes. We have been providing help with local-profits on a regular basis for the past couple of years now.
Go to JACKET DROP BALKANS
JACKET DROP BALKANS
The Balkans are a very harsh place for refugees to be stuck in the winter. The weather is very cold and the local populations and institutions aren't always welcoming. Last winter we delivered over 2500 high quality jackets there. We need to bring even more jackets this year!
Go to JACKET DROP ITALY
JACKET DROP ITALY
Italy is a key entry point for refugees coming from the Mediterranean Sea. This year we will be delivering jackets to local non-profits there so refugees can be well prepared to go across the Alps and towards coldest parts of Northern Europe.
About us
Riders for Refugees give their warm clothes to those in need
Riders for refugees is about the snowboard and winter sports community pulling together to help those caught up in the current refugee crisis in Europe. We collect warm clothes and deliver them to people coming to Europe to find refuge and eventually facing very harsh winters. It all started in 2015 with former Onboard magazine editor and photographer Danny Burrows. He gathered warm clothes from the English snowboard community, filled as much as he could in his car and drove it all to Calais. Since then, riders from all over the world have jumped in to help prosper his genuinely kind and generous actions.
THANK YOU !!
This project wouldn't be possible without the people that decided to make a difference. And here they are: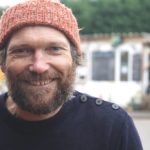 Danny Burrows
Founder / Rider / Photographer
Photographer, writer, philanthropist from the UK. Former Onboard Magazine Snowboard editor, now working as a freelance writer, photographer and spends much of his spare time for humanitarian causes.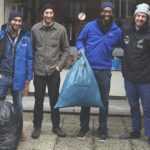 Everyone here that takes on his personal time to make this project happens. Wether it's to bring ideas, gather clothes, deliver clothes, organize things, you name it.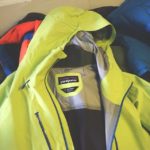 DONORS
Riders / Brands / Sympathisers / Medias
Everyone that gave a jacket or helped funding the project. If it wasn't for you there wouldn't be anything to deliver or any ways to deliver. So thank you!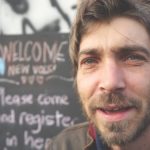 LOCAL HELPERS
Non-profits / local volunteers / Refugee camps
You are the people that make a difference everyday on location, where refugees are in constant demand of help. We want to thank you for your actions!